Proper Tile Maintenance Prolongs Your Investment
To keep your home's tile shiny new and ready to stand the test of time, it is important to keep up with regular maintenance like tile and grout cleaning and sometimes even grout removal and replacement. After all, having tile in your home is a lifetime investment thanks to its classic stylish looks and decades-long lasting wear.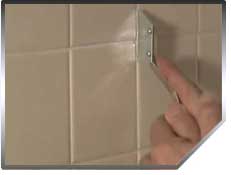 Tile and Grout Cleaning or Grout Removal and Replacement?
It's easy to tell if tile grout cleaning is necessary or if more complete grout removal and replacement is in order. Basically, if the grout between each tile is a bit grungy and discolored, but ultimately free from any cracks, chipping, or erosion, a good cleaning and resealing is probably all that's required. On the other hand, if the grout shows any signs at all of coming loose or is cracked, prompt professional removal and replacement is a good idea to keep the tile looking great for years to come.
Dangers of Postponing Tile Maintenance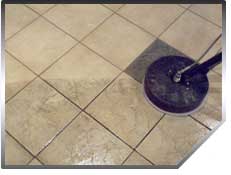 It's best not to take any chances. The seeming harmless but unsightly discoloration of grout often turns out to be toxic mold. And when it comes to the health of you and your family, this is just not something you want in your home. Professional tile and grout cleaning is a must.
Another result of putting off tile maintenance too long is that it can eventually cause tiles to fall out, making the repair job much more extensive than simple grout removal and replacement. Even if the deteriorating grout is only found in one small area, the rest of grout is probably not be far behind – it's best to be preventative and have it replaced before permanent damage to the tile itself begins to occur.
Taking the Next Step
Tile maintenance is a big job. It requires scrubbing down or grinding out the old grout, replacing it as necessary, and then resealing for long-lasting protection. The bottom line is that it's just a really messy do-it-yourself job. Why not avoid the hassle and mess by letting a friendly pro tackle the job?
Give us a call today for a free estimate on tile & grout cleaning or grout removal & replacement – we'll even clean up the mess when we're done with the job!
Customer Reviews