Pressure Washing – The Affordable Way to Bring Back Your Home's Curb Appeal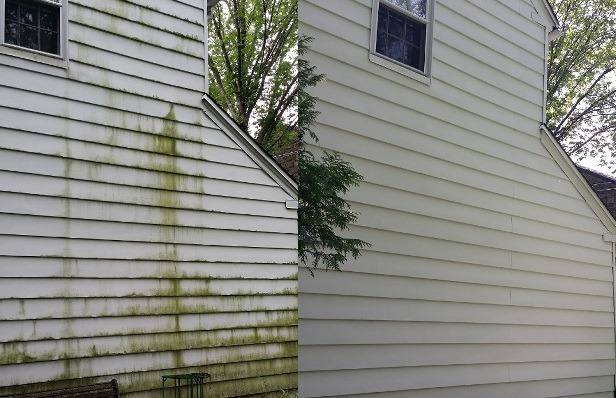 Has your home lost its curb appeal? Does its exterior need a little brightening? Whether there is algal growth that's discoloring your siding or your home looks dingy, fret no more. Power washing is one of the quickest and simplest ways to improve your home's visual attractiveness. The best part is that American Bath and Resurfacing provides house washing that is dependent on the surface of your home's exterior. We also handle roof cleaning.
Just as you have come to trust our company for the work on the interior of your house, our pressure washing service will put a "smile" back on your home's exterior. This type of home maintenance can achieve some dramatic results. Typically, we use power washing for cleaning driveways, stone walls and rough concrete. Because of the high pressure and hot water that's used, this technique is especially beneficial for commercial buildings. A residential house washing service is a bit different and quite effective at cleaning various types of surfaces around the outside of the home.
Contact us today for a free estimate on residential pressure washing.
Why It's Important to Have Your House Washing Done by Professionals
Special care must be taken when pressure washing the siding on a home. That's why it's important to hire a professional residential power washing company, like American Bath and Resurfacing. We know how to apply the proper cleaning techniques to avoid damage to vinyl sidings, wood shingles and so on. When it comes to soft washing, we use cleaning solutions that are eco-friendly and not harsh on exterior finishes. You can have us clean walking surfaces, decks, stone pathways, patio furniture, the siding, stucco, and more. The end result will be a deep cleaning that not only looks nice but creates a healthier home environment.
Call us today to discuss our house washing service.
Roof Cleaning Is an Important Part of Home Maintenance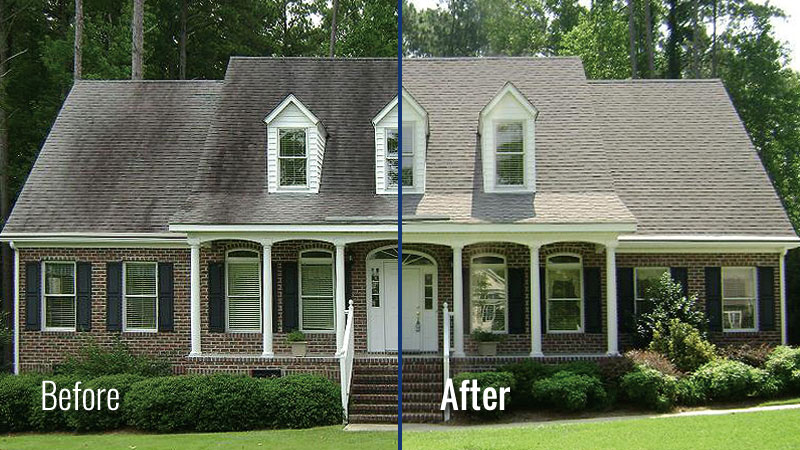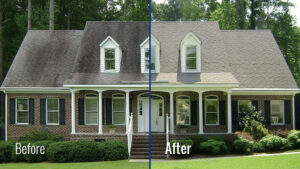 Replacing a roof is an expensive endeavor. A periodic roof washing will remove algae and other things that cause decay helping to extend the life of your roof. Let's talk about algae for a minute. Having algae growing on your roof isn't very attractive. But, did you know it's also causing damage that can take years off the lifespan of your roof? If algae is left to grow, in time it will lead to rapid deterioration of the shingles. Roof cleaning is much more cost-effective than having to replace the roof prematurely. Just like with the shingles and other exterior features of your home, our professionals will use the proper technique depending on the type of surface being cleaned. For most residential roofs, the soft washing technique will be used to prevent damage to the shingles.
Whether it's for your home or a commercial building, our pressure or power washing will improve the aesthetics and longevity of the exterior surfaces.