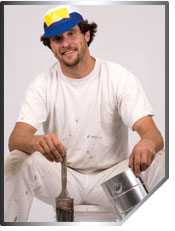 We Offer Both Interior and Exterior House Painting Throughout North Jersey
Discriminating homeowners in north Jersey know that American Bath Resurfacing does much more than bathtub refinishing. We're proud to say we've added one of New Jersey's most experienced house painters to our team. We get most of our business from referrals, so you know our work passes the test of customer satisfaction. Home painting, whether interior or exterior, is no different from any of our other services in that regard.
Interior Home Painting
Whether you need a simple repaint of your home interior or are looking for a whole new look to the inside of your house, we're the interior painting experts for the job. We can help you with color and texture selection so your home reflects your personality and style. Interior painting jobs all involve the following steps.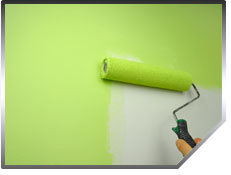 Setup – furniture is moved away from walls and covered with plastic sheeting and floors are protected with drop cloths.
Preparation – spackling of holes and cracks is done to ensure a smooth surface, and surfaces are scruff-sanded to readily accept the paint.
Painting – areas are primed as appropriate and the paint quality and color of your choice is carefully applied for a uniform result.
Cleaning – no interior house painting job is complete until everything is moved back into place, drop cloths and furniture protection sheets are removed, floors and carpets are swept and vacuumed and all of our materials are removed.
Inspection – after our own quality inspection, we ask you to inspect our work and assure us of your complete satisfaction.
Call us when you need house painting for the interior of your home.
Exterior House Painting
The exterior of your home is the first impression most visitors get, and you want it to be perfect. Our job is to ensure that you're proud of how your house looks. Most exterior home painting jobs involve the following steps.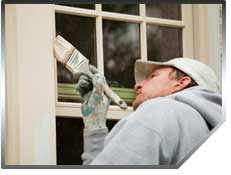 Surface Preparation – we remove of contaminants like dirt, mold or mildew, and even car exhaust can compromise paint adhesion. We power wash as necessary, scrape any areas with loose paint, and perform any needed minor repairs.
Joint & Trim Preparation – we check caulk around joints and trim and repair any caulking deficiencies.
Paint Application – we use the highest quality paint products appropriate for your situation, and can spray, brush or roll, depending on the siding material of your home and the paint to be used.
Cleanup – we remove any materials used and restore the area around your home to pristine condition.
Inspection – we inspect our work and invite you to do the same, to ensure your complete satisfaction with the job.
Contact us for a free quote on interior or exterior house painting in New Jersey.
Customer Reviews