HVAC Duct Cleaning for a Cleaner, More Comfortable Home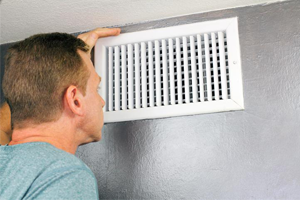 Is your home's heating and cooling system overdue for air duct cleaning? If you have forced hot air heat and/or central air conditioning, the air ducts that circulate air throughout your home can become clogged with dirt, dander and dust, and a breeding ground for mold and even pests.
American Bath Resurfacing proudly uses equipment by Rotobrush, providers of the latest advancements in HVAC duct cleaning, vent cleaning and dryer vent cleaning technology. With a camera, brush and powerful vacuum, we reach deep inside dirty air ducts to clean and inspect the inside surfaces of forced hot air and central AC ductwork — far beyond where simple visual inspections can reach. Call us today at (973) 820-5151 to learn more about our AC air duct and HVAC vent cleaning services.
Air duct and vent cleaning: When is it time?
A quick visual inspection of your home's air intake ducts can often reveal hair, dust and other debris collected in the grilles. In addition to being nasty to look at, the dirty buildup can obstruct air flow through your vents and ductwork and can make your HVAC system work harder, causing your energy bills to rise.
AC duct cleaning may seem like the perfect DIY project. However, improperly cleaned ducts can cause even more problems by jarring loose mold and mildew, which can then spread throughout your home the next time the heat or AC is turned on.
That's why it's best to leave vent cleaning to the professionals at American Bath Resurfacing. We'll not only look for and eliminate unsightly, unhealthy buildup. We'll also check for leaks that can be costing you energy dollars.
Professional AC vent cleaning helps rid your home of:
Pet hair
Allergens
Household dust
Built-up grime
Mold and mildew
Vermin and insect infestations, and more
Can dirty air ducts aggravate allergies?
One look inside a dirty vent will convince you that allergies can be a side effect of poor vent maintenance. If you live with a pet, or have moved into a new home where the prior owners were pet lovers, check your vent grilles for any evidence of hair and dander buildup. Typically, we recommend that vents be cleaned every 3-5 years unless someone in the home suffers from allergies. In that case, you may want to clean your vents and ductwork more often.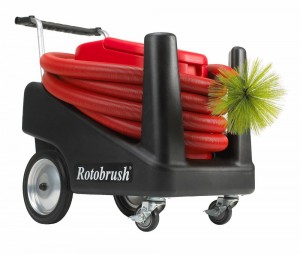 How long does vent cleaning take?
A lot depends on the size of your home, the number of rooms and AC vents that need to be cleaned. A typical size home can take a few hours.
For homeowners. it's an easy choice: American Bath Resurfacing makes air duct cleaning simple with a special 10-duct cleaning offer for $199, with $18 for each additional duct.

Clean Your Air Ducts Today
$199 to clean 10 Ducts, $18 per additional duct.
Special price of $75 for Dryers.
Proudly using equipment by Rotobrush, providers of the latest advancements in air duct cleaning.
We serve both residential and commercial buildings.
Customer Reviews