Environmentally Sensitive Tub Refinishing
Before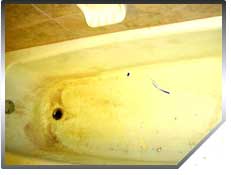 After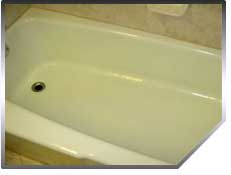 We're experts in bathtub refinishing and resurfacing. If you have a stained bathtub, even if it has chips in the enamel, we can make it look like new. And our new green process represents a significant improvement over older methods. No harsh chemicals are involved and the process is completely green.
Eco-Friendly Bathtub Refinishing
Our green bathtub refinishing process is perfect if you want to retain the current color of your tub. If you'd like to change the color, we can easily accommodate you with our normal resurfacing process. But if you'd like to retain the current tub color, our new green process is for you!
Just look at the features of our new environmentally friendly bathtub refinishing process:
Completely green and eco-friendly
No harsh chemicals
No risk to children or pets
Lifetime warranty against peeling
No Peeling
No Spraying
No Odors
No Down Time, no waiting to use your tub
Tubs look and feel like they were just installed
Call us for an estimate on refinishing your bathtub with our new eco-friendly process.
Bathtub Resurfacing That's Environmentally Safe
Why spend tons of money on a messy and disruptive bathtub replacement? No matter how stained your present tub may be, our environmentally friendly resurfacing process will have it looking like new in hours. And with a lifetime warranty against peeling, your refinished tub will be as good as new for years to come – at a fraction of the cost of replacing your old tub.
Before
This rusty tub was in pretty sad shape, wasn't it?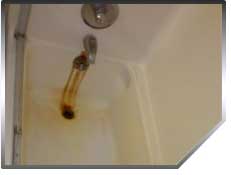 After
Boy, did our bathtub resurfacing make a difference to this tub!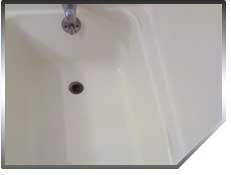 Bathtub resurfacing is a specialty of ours – just look at our company name. Whether it's scratches and stains that need to be refinished or chips and cracks that need to be repaired and refinished, we're the New Jersey experts you need. We have years of experience with bathtub resurfacing & repair and can return your tub to near perfect condition quickly, cleanly and inexpensively.
Call us today to take care of your bathtub resurfacing or repair.
Customer Reviews